Manage staff members & set security procedures all from one place.
Get real-time SMS updates during emergencies.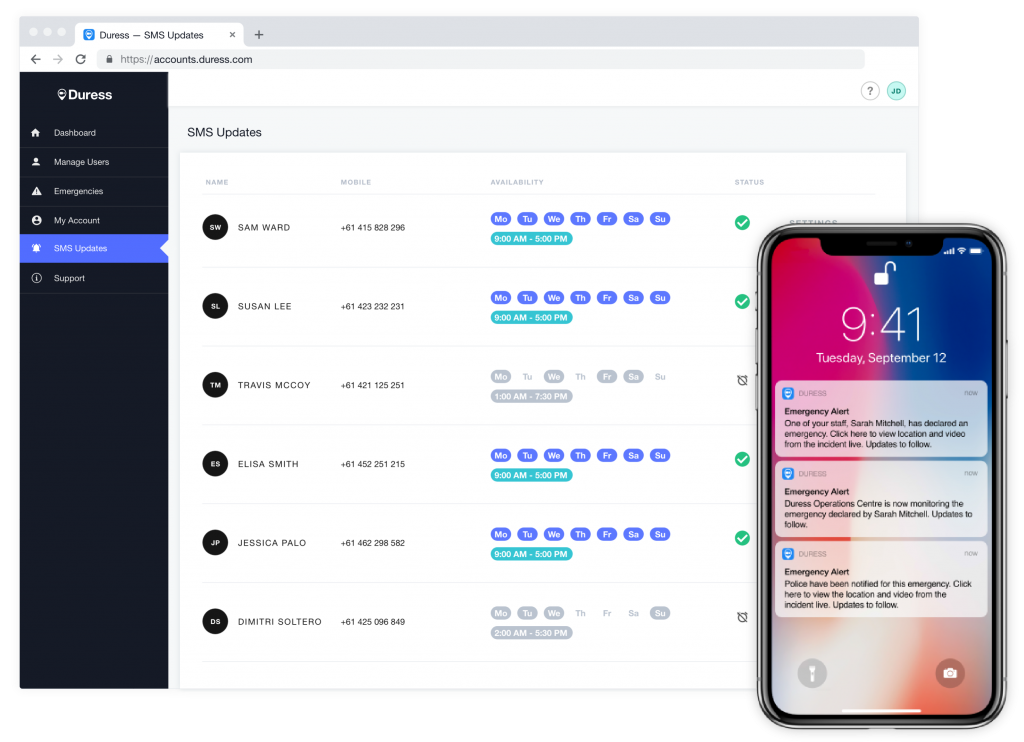 As soon as an emergency is declared, your nominated staff members receive real-time updates of the incident. This allows you to know the status of any emergency your staff are facing, from initial activation all the way to Police response.
Review staff incident & emergency feeds.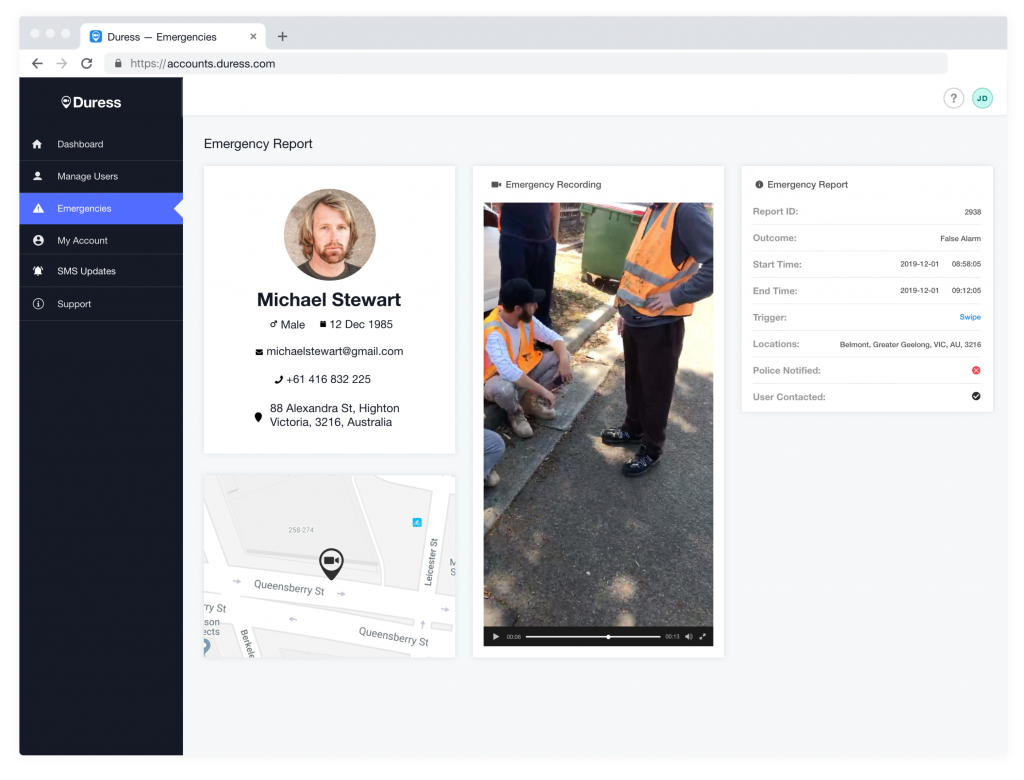 Get access to past and live video, audio and location feeds of all staff emergencies or incidents declared within your organisation.
View detailed reports on how & where incidents occur.
Get insights on how your staff members are triggering emergencies within the app & full map views of locations visited by staff members where emergencies have occurred.
Fast integration & deployment
Integrate easily with your current infrastructure & safety requirements.
Ultra-fast deployment
Deploy Duress out to your organisations of any size in less than 24 hours.
Minimize resources
Reduce organisational costs and time spent on check-in calls and management logs.
Compliant technology
Fully compliant and backed by the Australian telecommunications & surveillance acts.
Secure data storage
Get quick insight reports on emergency times & dangerous areas.
C
Back-up redundancy
Review location maps of where your staff feel unsafe & where emergencies are declared.
User management
Add, remove or transfer licenses between your staff members all within your organisation.