Asset Tracking from $199
Myionu™ GPS asset tracking systems provide a range of battery and line-powered asset tracking devices, designed to withstand some of the harshest environments Australia offers. Housed in a compact, rugged enclosure, Myionu™ for assets supports tracking and two independent alarm inputs.
Used with the Myionu Asset Track web portal, Myionu asset tracking systems provide a low cost solution for tracking your remote assets, as well as monitoring external alarms. Myionu asset tracking systems are delivered complete and ready-to-go. Since the Myionu asset tracking systems have battery life of up to 5 years there is no need for an external power source (unless required).
As with all Myionu tracking product our GPS Asset Tracking solutions are coverage by a lifetime product warranty, which means that you'll have complete peace of mind for as long as you are a valued customer.
Myionu Asset Tracking Software
Myionu customers who have vehicle tracking solutions with can now migrate their vehicle tracking devices on to the new Asset Tracking Software.
Intuitive and easy to use
What you see is what you get. Click on the icon, get that information. No searching around hidden menus and confusing techno-babble set-up screens.
So user-friendly and intuitive that you will not need an instruction manual!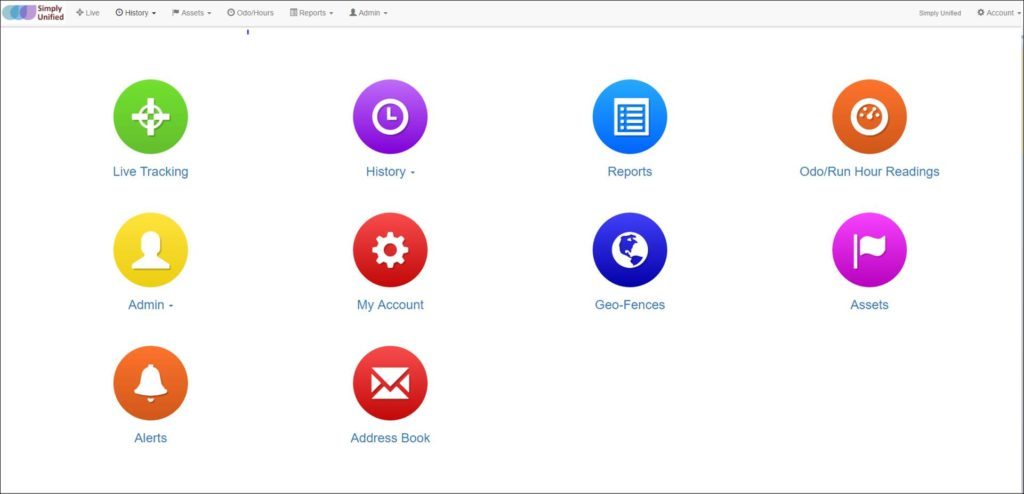 The information you need most
Simply Unified GPS Tracking Software has been carefully designed to deliver the information you need most when you need it. Unlike other platforms you wont be bombarded with meaningless mounds of telemetry data!  Only useful, visual and meaningful graphic map displays, events & alerts, and excel based reports.
Get the information you need to drive efficiency, productivity and safety.
Touch friendly live view screen
As the world becomes more mobile, touch friendly, browser based responsive software is becoming the new gold standard, a standard which Simply Unifed meets and exceeds
With Simply Unified GPS Tracking Software you can do everything on your mobile device that you would normally do at your desktop!